The Eye of Van Gogh; a magic mirror experience
Everything that is given attention grows. But attention is becoming scarce these days. Do we allow ourselves to discover what our talents are? Succes does not happen overnight, but requires time, attention and belief in yourself.
The famous Dutch painter Vincent Van Gogh (1853-1890) used the cheapest and most patient model available: himself. By using a mirror he was able to experiment with different poses, expressions, colors and looks. This interactive mirror allows you to experience the creative process that he went through.
Magic mirror experience
This magic mirror comes to life when it is approached by visitors. As soon as a visitor takes a seat on the chair in front of the mirror brush strokes start appearing that paint an expressionistic image of the person sitting in the chair. If the person keeps the same pose the painting will become more detailed due to the use of smaller brushes and shorter brush strokes. Brush strokes follow the depth of the person's face and body similar to how Vincent Van Gogh painted people. A few hats and cloths invite visitors to experiment with different poses and props to search for a painting that they like best.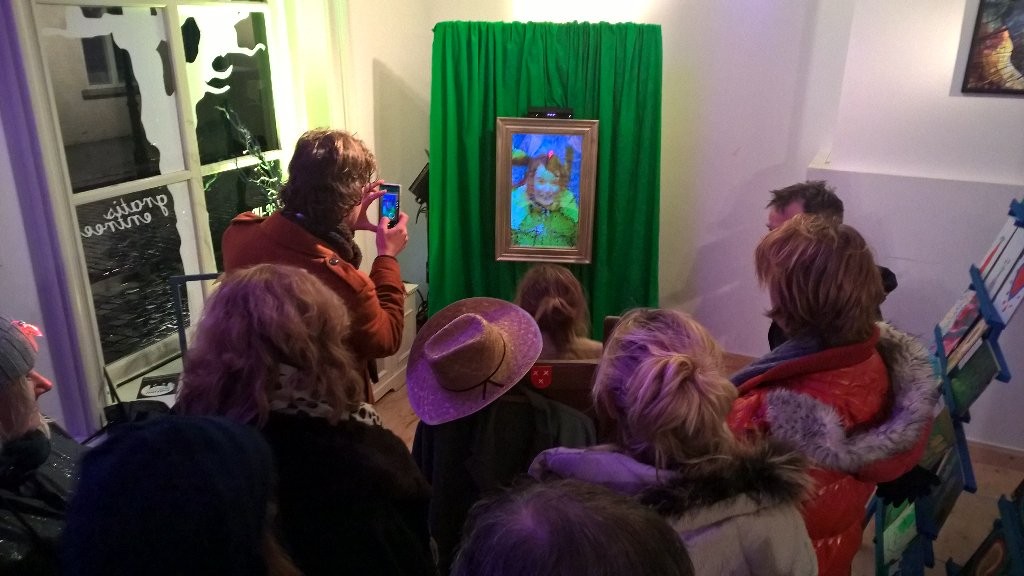 Cultuurnacht Breda 2016
Public appearances:
Cultuurnacht Breda 2016, Breda