* ROBOROASTER *
Robots are taking over our boring, dangerous and repetitive tasks. And now they are looking to take over our humor too. Roboroaster is an installation where cute little robots will mercilessly roast any human that dares to confront them.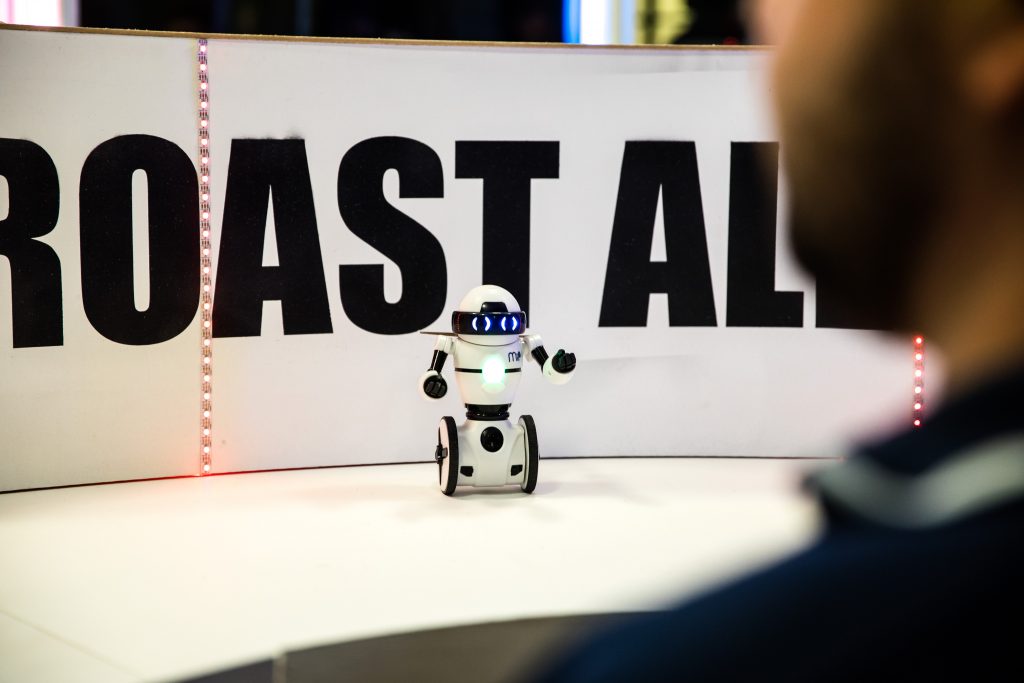 Photo by Jesse Kraal
Installation48
Roboroaster was brought to life during world's first 48 hour interactive installation hackathon. Five teams were challenged to develop an interactive installation within 48 hours. Fako Berkers, Swen Mulderij, Cyanne van den Houten and Roland Smeenk joined forces to develop a robot roasting installation. A minimum viable product was already defined before the start of the hackathon. Most of the necessary equipment was also purchased beforehand. Two intense days of programming, woodworking, painting and problem solving resulted in a fun installation with a dark undertone. It had it's first public appearance during Bring Your Own Beamer 2017 at the Utrecht School of Arts (HKU) on September 23rd.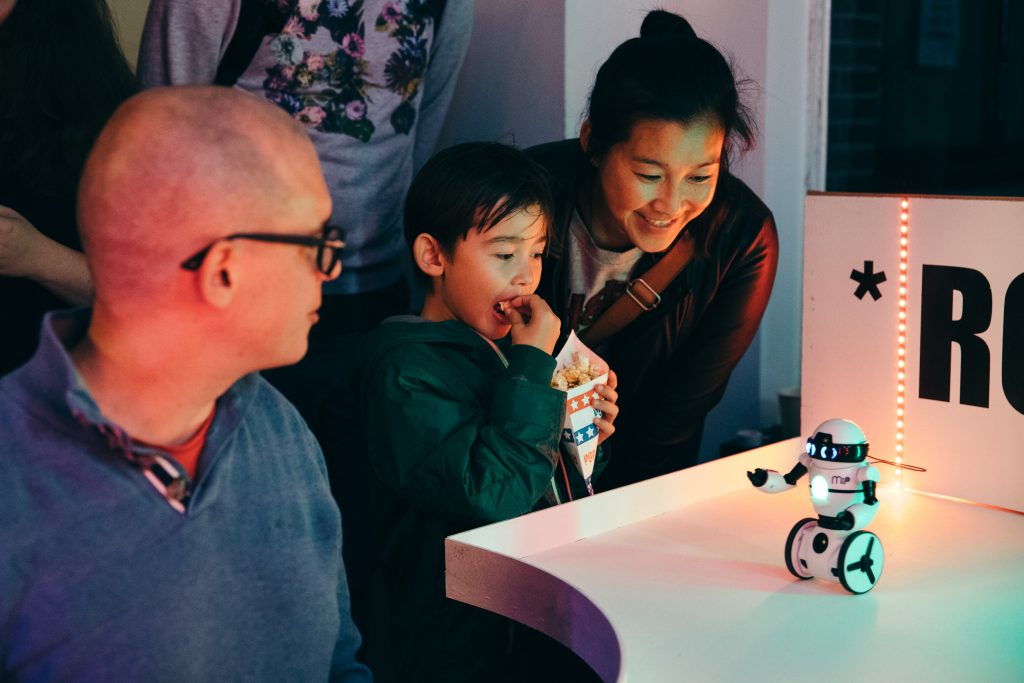 Photo by Jesse Kraal
How it works
A visitor takes a seat in a swiveling chair and is turned around to face a collection of cute little robots ready for roasting. A webcam performs face detection and matches the face of the roastee with faces that were collected from the Reddit roastme subreddit. One of the robots positioned around the roastee is selected to perform the roast. It joyfully rolls towards the roastee and the robot speaks out it's roasting quote. The remaining bots cheerfully react to the performed roast as the roasting robot joins them back in line.
Public appearances: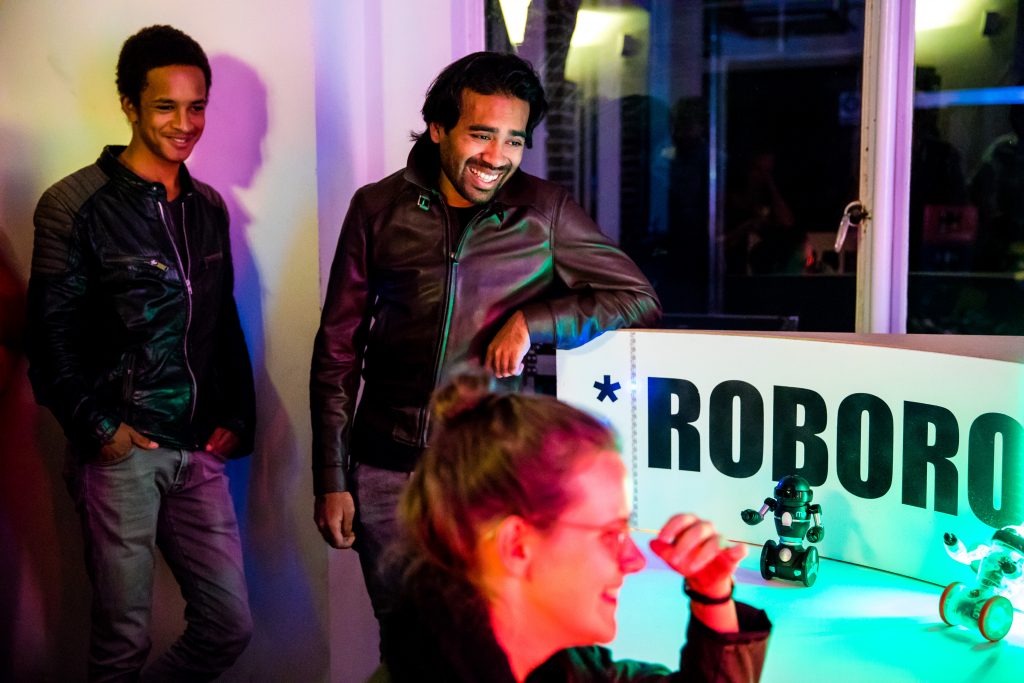 Photo by Jesse Kraal